Give yourself a little bit of a challenge. This high intensity training (HIT) workout is designed by Marc Martinez from MBodyStrength. It is designed to get your blood and muscles pumping, and also to help you gain strength and burn fat. It is a great challenge that I would recommend doing weekly or biweekly. Go ahead and challenge your self.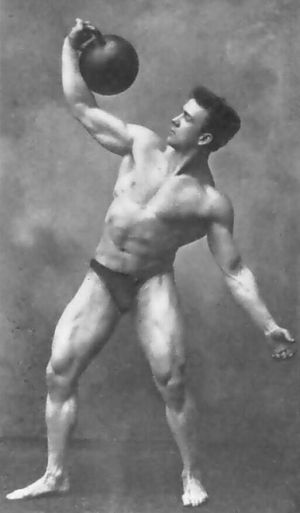 Equipment:
Pull-up bars
1 kettlebell
Exercises, Reps and sets:
1 swing, clean, snatch, overhead squat
switch arms
repeat for 3 minutes
Alternating 1-arm sprawl to alternating mixed grip
repeat for 2 minutes
Alternating Pistol Deck Squat
repeat for 1 minute
Rest 2-3 minutes
Perform 5 total sets.
Video: